Noor Academy News
Science Fair Winners
Congratulation to all of our Science Fair winners! 
3rd Grade (Group Project):
1st Place: Lowas Asfour, Yahye Siad, and Maryama Osman
4th Grade: 
1st Place:  Mai Hussein
2nd Place: Amir Abdelhakim
5th/6th Grade:
1st Place: Sherriff Muhammed 
2nd Place: Shahida Popal
7th/8th Grade:
1st Place: Ahmed Djama
2nd Place: Ameena Abdelhakim
3rd Place: Shadi Asfour
Essay Competition Winners

Congratulations to our Essay Competition winners!
2nd Grade: Sabarin Sharif and Ahmad Hassan
3rd Grade: Abdul Hadi and Maha Alsoubaii
4th Grade: Layan Alnatsheh
5th Grade: Shahida Popal
6th Grade: Malak Alsoubaii
7th Grade: Faisal Omar
Pre-K Field Trip!
Yearbooks On Sale!
Pre-K Breakfast!
Pre-K Parents! Come join our class for a delicious breakfast that will include pancakes, fruit, and juice!
Friday, April 21st, 2017 from 8:00 am – 9:00 am.
Food Drive
Our theme at Noor Academy this month is charity! Being charitable and providing for the needy is a major aspect of Islam and the characteristic of a Muslim. The 5th and 6th grade class is holding a food drive to collect canned foods, clothes, and blankets to help the needy and Muslim refugees in our community. The entire school is encouraged to participate and donate whatever they can. No perishable foods or glass containers please. The drive will continue throughout the month of February.
Science Fair Changes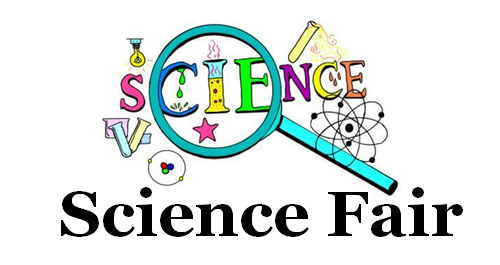 Please note that the Science Fair date for the upper grades (3rd and up) will be postponed to:
May 3rd, 2017
Pre-K through 2nd grade will still have their Science Fair on the original set date of :
February 23rd, 2017
Honor Roll
Congratulations to students who made the Honor Roll list in the 2nd Quarter! These students have achieved straight A's and high B's on their report cards. We are very proud of everyone who made this list and hope to see more students receive this recognition next semester inshallah.
Honor Roll 2nd Quarter
Abdifatah Abdullahi    
Sabarin Sharif         
Laila Owaynat
Aisha Rage 
Mustafa Osman         
Layan Alnatsheh
Sereen Boumerzoug   
Iwa Abdullahi          
Ahmad Hassan
Asiya Omar              
Khadija Wadood   
Qarshi Omar
Abdiwali Sharif          
Ameena Abdelhakim       
Quran Competition Winners
Congratulations to all the winners of our 2016-2017 Quran Competition! We are so proud of every student that participated in this event.
Group 1: Pre-K
1st Place: Mohammad Hussein
2nd Place: Noora Quadri
3rd Place: Ali Owaynat
Group 2: Kindergarten
1st Place: Rowda Abdi, Abdalrahman Almohtasib, Asiya Omar
2nd Place: Rahima Popal, Abdifatah Abdullahi
3rd Place: Sumaya Hassan, Zada Hakim
Group 3: 1st Grade
1st Place: Qarshi Omar
2nd Place: Yunis Siad
3rd Place: Abdiwali Sharif
Group 4: 2nd Grade
1st Place: Sabarin Sharif
2nd Place: Aisha Rage
3rd Place: Ahmad Hassan
Group 5: Level 1
1st Place: Maryama Osman
2nd Place: Nabil Fayad
3rd Place: Mai Hussein
Group 5: Level 2
1st Place: Yahye Siad
2nd Place: Abdul Hadi
3rd Place: Shadi Asfour
Group 5: Level 3
1st Place: Maryam Ismail
2nd Place: Mohammad Abdullah Fidai
3rd Place: Iwa Abdullahi, Ahmad Djama
English Spelling Bee Winners!

Congratulations to all of our 2017 English Spelling Bee winners. We are proud of everyone who participated!
Kindergarten
1st Place: Abdifatah Abdullahi
2nd Place: Khadija Wadood
3rd Place: Asiyo Omar
1st Grade
1st Place: Mustafa Osman
2nd Place: Qarshi Omar
3rd Place: Aisha Muhudin
2nd Grade
1st Place: Aisha Rage
2nd Place: Sereen Boumerzoug
3rd Place: Sabarin Sharif
3rd Grade
1st Place: Yahye Siad
2nd Place: Salma Hilowle
3rd Place: Abdul Hadi
4th and 5th Grade
1st Place: Iwa Abdullahi
2nd Place: Kaysaan Zaheer
3rd Place: Abdullah Fidai
6th-8th Grade
1st Place: Maryam Ismail
2nd Place: Ahmad Djama
3rd Place: Faisal Omar